Description


ATTRACTIVE DESIGN AND ACCURATE SIZING
Carefully designed to meet your kids imagination and comfort. The set has a very attractive animated print design on both sides, which catches the kid's attention for sure. The dinosaur print design features various dinosaur species in vibrant colors to give a very lively and adventurous look to the kid's bedroom.
Our disperse printing assures that both sides of fabric remain homogeneous in terms of its feel and color.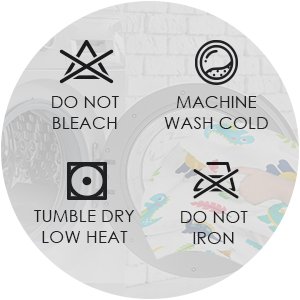 EASY CARE
The set is made using ultra-soft 100% soft microfiber fabric with polyester fiber filling to give the kids the best of sleeping experience.
The softness of the set allows the child to have nice dreams without going through discomfort at any time of the night

SPECIFICATIONS
SKU UBCOMFORTER3PCKIDSUNICORNTWIN
ASIN B0857HVHYN
Manufacturer Utopia Bedding
Pieces Per Pack 1
Pieces Per Carton 4
Carton Dimensions 18 x 14 x 16 inches
Carton Weight 0.0 pounds