Description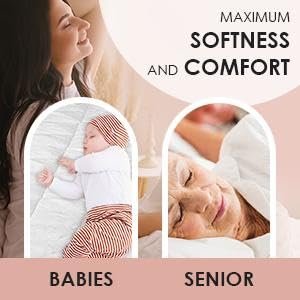 ADDITIONAL LAYERS OF SOFTNESS
Our Plush Siliconized Fibrefill Mattress Pad provides you with a heavenly sleeping experience. It has been made with high-loft polyester fibrefill that fluffs incredibly to give you cozy feel and most relaxing sleep. The top is made of brushed microfiber fabric that gives superior comfort against your skin.
With this mattress pad, you can revitalize an aging mattress, change the softness or firmness, or give yourself an extra layer of luxury to sleep on. Sitting on top of the mattress, under your sheets, it offers extra padding and comfort that could make all the difference to your quality of sleep. Suited for personal use or a guest bed, the polyester mattress pad makes a versatile addition to your home.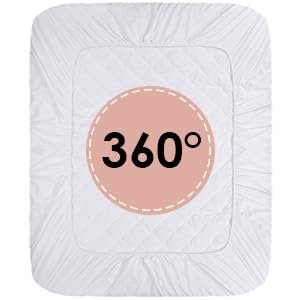 360 DEGREE BED PROTECTION
Drift off to a peaceful comfy sleep surrounded by the comfort of our soothing and high diamond stitch quilting mattress pad. Constructed with beautiful quilted diamond pattern design, walls between top and bottom layers prevent polyester filling from clumping and shifting and assures that it remains evenly distributed below you cushioning your pressure points while you slowly drift off into a heavenly sleep.
Snuggle away with your partner for a cozy and restful night's sleep with our architecturally designed Quilted Plush Mattress Pad that promotes easy movement while adding a cloud-like surface to the bed simultaneously.
BREATHABLE SURFACE
Utopia Bedding Quilted Mattress Pad is made keeping breath-ability in mind. It traps moisture and promote conditions that are conducive to a peaceful and comfortable sleep.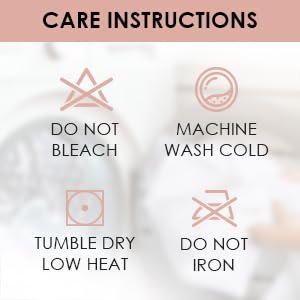 CARE INSTRUCTIONS
Wash the mattress pad on a gentle or delicate setting with two rinse cycle, using cold water. Add a small amount of all-natural detergent. Too much soap can strip the pad, so be sparing.
Dry the mattress pad in a large capacity dryer on the lowest temperature setting possible to prevent shrinkage or stretching of the elastic. This will take 2-3 hours, but you want to make certain that the mattress pad is completely dry before putting to bed.