REASONS TO PICK THIS PLASTIC HANGERS PACK
Perfect for hanging suits, shirts, dresses, gowns, blouses and more
Slim and sleek design helps in saving ample of closet space
Narrow profile with thickness of 0.6 cm only
50 solidly constructed hangers to work with
Built-in shoulder grooves assist in holding strappy garments with ease
Manufactured from heavy-duty recycled ABS material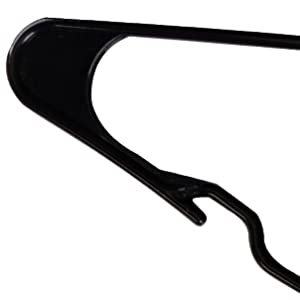 ELEGANT DESIGN
These lightweight plastic hangers are elegantly designed to beautify your wardrobe. It's a pack of 50 plastic hangers, so you have plenty to work with to beautify your wardrobe. The sturdy construction of these hangers makes them last for long so that your closet can look beautiful at all times.