Description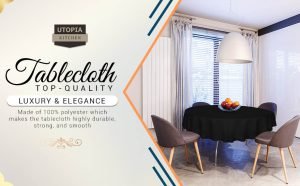 A DINING EXPERIENCE LIKE NEVER BEFORE
Our round tablecloths are made of 100% polyester material to make your dining experience worthwhile. They have great resistance to creasing which makes them ready for use at all times without the need to straighten up the tablecloths on a regular basis. The corners of the tablecloths are professionally hemmed to give a neat and elegant look. Also, the material is both shrink and stretch resistant so the tablecloths can stay in great shape and can serve you better for a longer period. These tablecloths are available in black and red color so you can make the right choice depending on the room's décor or on the basis of personal liking.
PERFECTLY SIZED AND EASY TO GET ALONG WITH
These tablecloths are perfectly sized measuring 90 inches that cover up a good amount of table space and still leave some of the cloth to drop (depending on the table size). Dine-in with ease without worrying about your table getting dirty as these tablecloths serve as great protection. Also, getting rid of stubborn stains is not an issue anymore. The tightly woven nature of the tablecloth fabric makes it naturally fights off stain and fluids.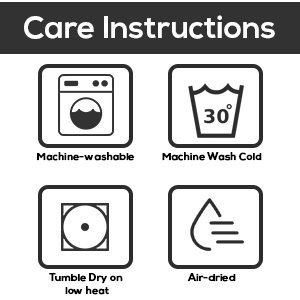 MACHINE-WASHABLE
They can be easily washed by hand or machine as desired. While machine washing the tablecloths, it's recommended to use cold water on a low heat setting for tumble drying. You should avoid the use of bleach, dye as it may damage the fabric material. Also, they should not be washed with light-colored fabric as the light color may catch the color of the tablecloth.
SPECIFICATIONS
SKU UKTABLECLOTHROUND90INCHRED2PC
ASIN B08G1FPWSM
Manufacturer Utopia Kitchen
Pieces Per Pack 2
Pieces Per Carton 10
Carton Dimensions 15 x 12 x 8 inches
Carton Weight 17.0 pounds