Description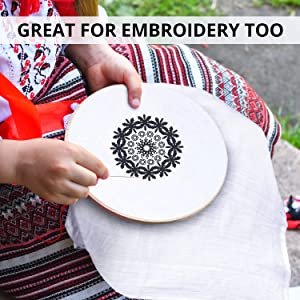 ENDLESS POSSIBILITIES – MULTIPURPOSE TOWELS 
This bundle of white, well-sized flour sack towels can be used for a wide range of tasks. They make expert dish towels, window cleaners, dust clothes, cheese strainers, salad spinners, stain removers, cloth diapers, and much more. The possibilities seem to be endless with Utopia Kitchen's Flour Sack Towels.
From window cleaners to salad spinners, these towels are deliberately designed to serve you with the best household solution. It's like having a magic wand in your hands. Play around and get your day-to-day tasks done easily without any hassle.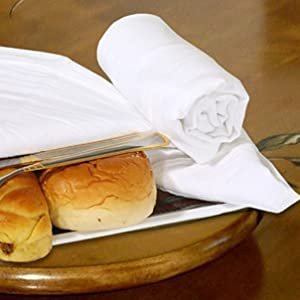 GO PAPERLESS
If you are trying to reduce your dependence on paper towels, Utopia Kitchen's Flour Sack Towels is your gateway to go paperless. Due to its tight weave construction, the towels are extra absorbent in nature. Therefore, it delivers an unmatched experience every time you use it.
Easily dry off your dishes or wipe away the water on your sink. These towels are extremely handy! They are also perfect for cleaning up spills and drying off your hands. What more? You get to save some trees!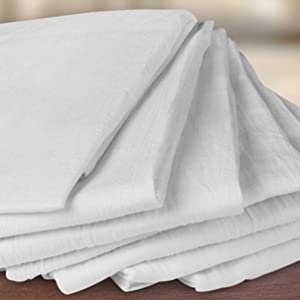 ANSWER TO CLOTH DIAPERING
These flour sack towels make great cloth diapers as they are not only soft and absorbent but are also reusable. Simply wash and reuse them numerous times. Besides, they don't retain smells or stains. So even after using them for a while, they will remain good as new. You can also use them as nursing covers and burp cloths.
SPECIFICATIONS
SKU UKFLOURSACK12-BEIGE
UPC 754207385698
ASIN B08DHWWBYW
Manufacturer Utopia Kitchen
Pieces Per Pack 12
Pieces Per Carton 192
Carton Dimensions 20 x 15 x 14 inches
Carton Weight 28.8 pounds