Description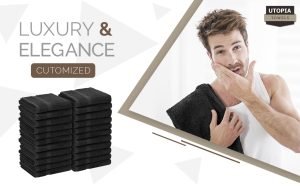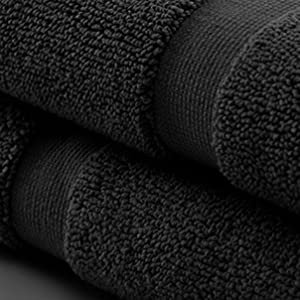 Ringspun 100% Cotton for Smoothness
How refreshing it feels to pamper yourself with soft, absorbent, and fluffy salon towels after a manicure, pedicure, head wash, or even a relaxing facial treatment! Made of 100% cotton fabric, these towels possess breathable characteristics which make them perfect for your hands and body.
Being terry in nature, these weaves are the most absorbent of all kinds with loops on both sides that create extra surface area for completely drying off your hands and body.
Pamper yourself with the 100% Cotton Salon Towel that is made from soft and durable ring spun terry. Each salon towel provides optimal coverage, absorbency, and versatility. Use it in your bathroom or gym as a post-workout accessory, or treat yourself to spa-quality towels at home. Generously sized 16 x 27 inches' salon towel is extra absorbent and practical for quick drying, ample coverage, or comfortable lounging. Professionally hemmed edges are carefully crafted to enhance the towel's quality and durability. Towels are highly absorbent and will remain soft after multiple wash and dry cycles.
To make sure that your towels stay fresh, you need to wash and dry them properly. Proper washing and drying are going to make sure that they stay dry for longer.
Before drying your towels, toss them lightly to make sure that the fibers on the surface of the towels stay fluffy. After that, follow the instructions to dry your towels.
SPECIFICATIONS
SKU UTSALON2DZ16SWHITE
ASIN B008R51V94
Manufacturer Utopia Towels
Pieces Per Pack 24
Pieces Per Carton 72
Carton Dimensions 20 x 16 x 17 inches
Carton Weight 17.6976 pounds