Description

Dress your bed lavishly with this solid-color microfiber sheet set. Each set contains a flat sheet, a fitted sheet, and two pillowcases except for Twin and Twin XL which has one pillowcase. Featuring a plain weave, these solid sheets coordinate easily with your existing bedding set. Now you can conveniently get basic bedding in a single package rather than getting each item separately.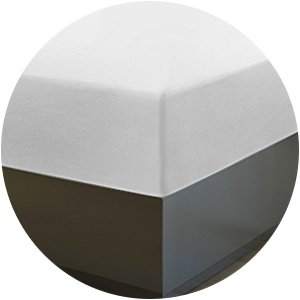 Soft and Breathable Fabric
Bring a soft and cozy feel to your bed with our brushed microfiber sheet set. Our classic sheet set is designed with your comfort in mind. It is made of the finest brushed microfiber yarn to create a new standard in softness and breathability, making it hard to get out of bed every time. Also, these sheets have a plush texture and could be cleaned quickly and conveniently through a machine wash.
Shrinkage & Fade Resistant
Our sheet set is skillfully manufactured using strong and durable fabric that maintains the overall brightness and shape of the sheet for years. The microfiber material is processed to make it resistant to shrinkage after washing, and fading, which adds to the longevity of the set by keeping it in great condition. Give a smooth, finished look to your bed and experience a blissful night's sleep with this sheet in your possession.
Care Instructions
Ordinary washers and dryers can be used for easy care. Hand or machine washing in cold water with a light detergent is recommended. Washing at a high temperature causes microfiber to expand. If you consider hand washing, use a soft, bristled brush if necessary and rinse thoroughly.
Air dry is best for drying as microfiber dries relatively quickly. However, if you plan to use the dryer, set it on low heat or no heat. This setting uses less quantity of water for laundering, less percentage of chemicals and consumes less energy for drying. Besides this, it is preshrunk to avoid any shrinkage after washing.
Do not use fabric softeners as they clog up the open spaces in microfiber, which makes the fabric useless. Also, do not wash microfiber with a terry towel or material that sheds a lot of lint. Wash separately or with material like jeans or a t-shirt that does not shed lint.

SPECIFICATIONS
SKU UBMICROFIBER4PCTWINWHITE
ASIN B00J602E1S
Manufacturer Utopia Bedding
Sets Per Carton 10
Carton Dimensions 19 x 12 x 12 inches
Carton Weight 23.0 pounds